Beam On offers 3 choices of stencil types at competitive pricing with uncompromising quality and rapid lead times.
Proto Stencils
Proto Stencils or Lab Stencils are used for prototype or DOE (Design of experiments) purposes to test functionality or to exercise concepts. They have limited usage and therefore must be inexpensive.
Choose a Budget stencil for:
Assemblies that are for test only.
Extrememely limited runs of less than 10 boards.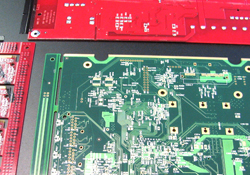 Framed Stencils
Framed Stencils are recommended for assemblies where quality is paramount. Superior foil tension is achieved through the use of tensioned polyester mesh attached to rigid aluminum frames. They offer consistent repeatability and uncompromising print quality.
Choose a framed stencil for:
Assemblies that have ultrafine pitch components, especially BGA's and leadless devices where print ratios have values of 6.0 and below.
Production runs when you need to achieve high yields on a consistent basis with predictable results and need a stencil that can withstand repeated prints
Large boards that are too cumbersome to hand print using foil sheets or heavy frameless systems
Other frames are available by request.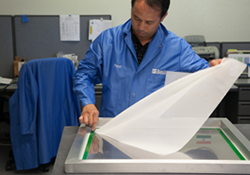 SMT Solder Paste Stencils, SMT Stencils Manufacturers in Silicon Valley, California, USA - We are the leading SMT Solder Paste stencil manufacturer in California and experts in SMT Solder paste stencils, Framed stencils, Frameless stencils, proto and step stencils
Frameless Stencils
We offer unframed stencils for both "Universal" and "LPKF Zelflex" systems. You may also specify any foil size you require up to 20"x 22". You may also provide a foil pattern with your order or choose from several patterns we have on file.
Frameless Stencils are used for assemblies where cost effectiveness and storage considerations are important factors.
Choose a frameless stencil for:
Protype or NPI (New Product Introduction) builds. When you will be assembling a limited amount of boards you may not require a fully framed stencil.
Small assemblies with no fine pitch or critical components. Larger passives and 0.8mm pitch leaded devices should have adequate paste release even at greater thicknesses.
Hand screening only a few boards
SMT Stencils
SMT Solder Paste Stencils
Solder Paste Stencils
SMT Solder Paste
SMT Stencils
SMT Stencils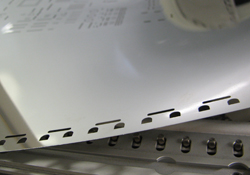 SMT Solder Paste Stencils, SMT Stencils Manufacturers in Silicon Valley, California, USA
SMT Solder Paste Stencils, Solder Paste Stencils
SMT Solder Paste Stencils, Solder Paste Stencils
SMT Solder Paste Stencils, Solder Paste Stencils
SMT Solder Paste Stencils, Solder Paste Stencils
At a Glance Comparison
Proto
Foil Only (Frameless)
Framed Stencil
LOWEST COST
SMALL SIZE PCB
LESS THAN 50 PRINTS REQUIRED
SINGLE USE / NON-RECURRING
NPI OR PROTOTYPE RUN
FOR USE IN FRAMELESS SYSTEMS
CUSTOMIZABLE SIZE
USE FOR NON-FINE PITCH / LARGE PASSIVES
SAVES SPACE / EASY STORAGE
FOR USE WITH AUTOMATIC SCREENPRINTERS
USE FOR FINE PITCH / MICROBGA / SMALL PASSIVES
PRODUCTION / HIGH VOLUME RUNS
HIGH REPEATABILITY / CONSISTENCY
SUPERIOR TENSION / FLATNESS
NO FOIL DISTORTION FOR DENSE APERTURES
SUPERIOR PASTE RELEASE